Vanguard Logistics is delighted to announce the expansion of their global footprint with the establishment of operations in Colombo, Sri Lanka. This will be the 33rd country to be added to the Vanguard Network as its own operations.
Sri-Lanka is a key hub connecting the India Subcontinent to the rest of the world. One of the highest growth regions in the world, our global network coupled with a Colombo Hub ensures customers access to one of the future engines of growth.
From day one, Vanguard Logistics will offer 12 direct services into and out of Sri Lanka on a weekly basis. One of the most advanced LCL networks in the Sri Lanka market - providing the most breadth and depth of logistics solutions for customers on an end-to-end basis. All supported by more than 20 LCL experts, dangerous goods capabilities, own staff, and warehouse operations.
A best-in-class logistics solutions capability in Colombo, integrated and supported by the worlds premier LCL network operator.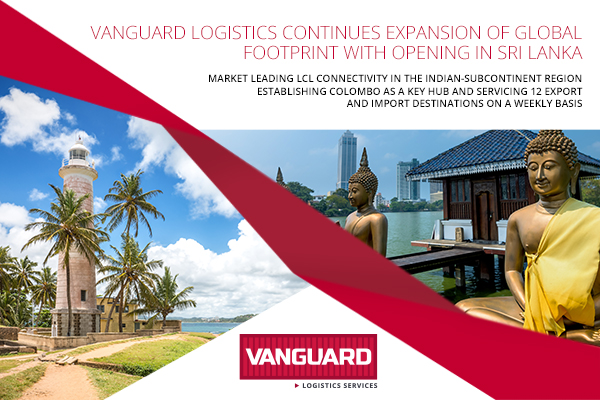 Click here for more details