An all in rate and service controlled end-to-end by Vanguard, the world's premier LCL operator, benefit
from the lowest cost international shipping solution for small to medium sized cargo lots. Adesso gives customers an instant quote, which can be booked and paid for right away.
The most efficient ocean shipping solution to eFulfilment centers, with an integrated service, ease of use and fully compliant with cargo handling and delivery requirements of centers such as Amazon FBA.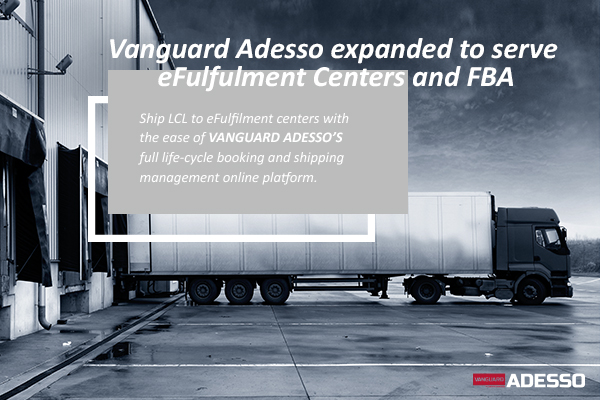 Click here to view more details