We expanded our presence in Java by opening in both Surabaya and Semarang at the end of 2014, and are now extending our reach to Belawan in Sumatra, stated Jeffery G. Lee, Managing Director for South Asia and Middle East. "Continuing to expand our global footprint is a key pillar of our strategy. We are focused on expanding on the core competencies of end-to-end operational and pricing control, as well as the full end-to-end shipment status visibility on which our customers rely on us to provide. Indonesia is an import and growing market for us," continued Mr. Lee.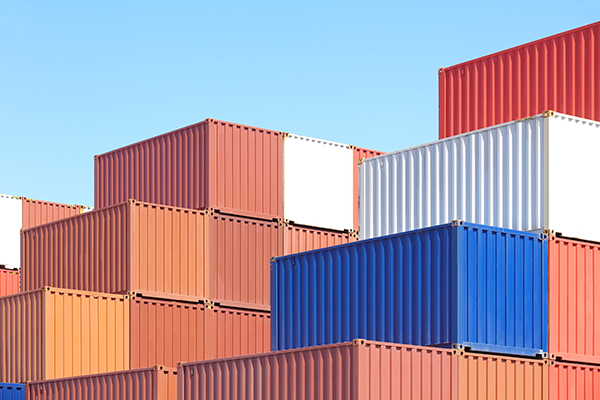 Medan is the capital of north Sumatra province located on the Northern coast. It is the fourth largest city in Indonesia after Jakarta, Surabaya and Bandung, and the largest Indonesian city outside Java with a population of nearly 2.5 million.
The port of Belawan is main sea port in Medan situated 12 miles ( 19 km ) north of Medan City.
Belawan International Container Terminal (BICT) is one of the largest shipping industry ports in Indonesia and the main sea port to Medan, situated just 12 miles (19 km) north of the city.
"With this extensive coverage in Indonesia of the main industrial areas, we are well positioned to be able to respond to our customer's needs and for continued growth." said Arifin Tan, Indonesia Country Manager.
About Vanguard Logistics Services
As one of the founders of the industry, Vanguard Logistics has been demonstrating for nearly 40 years what sets them at the forefront of freight consolidators across the less than container load NVOCC landscape. By offering a comprehensive, neutral global network of both owned and third party solution providers through a team of trusted global brands, they are actively transforming the logistics industry with unmatched service and schedule integrity through their LCL solutions.
With the largest network of offices in the world, Vanguard's end-to-end service capability allows them to anticipate and deliver the highest-performing, controlled, and compliant solutions to each step of their customers' freight needs with complete integration of their LCL-related services including trucking, inter point intermodal (IPI), warehousing, information technology, and customs management. Thanks to their seamless and expansive end-to-end service, they're proud to offer our customers the most direct shipments and fastest transit times available.
Vanguard Logistics also offers a full suite of ancillary services to support their customers, including warehousing and loading, IPI with air freight and co-sharing, FCL ocean freight, gateway solutions, customs assistance and extensive IT solutions, all of which add further integration with Vanguard's powerful network. The result is the largest neutral NVOCC in the world with more than 3,000 staff members in over 90 offices and a presence across more than 100 countries, all providing customers with remarkable reliability, frequency, and peace of mind.