Vanguard Corporate - Long Beach, CA (January 18, 2016) – Vanguard Logistics Services (Vanguard) is pleased to announce the expansion of its global network with the acquisition of ILA, bringing offices in Durban, Johannesburg and Cape Town to the Vanguard network.
By welcoming ILA to the Vanguard Group of companies, Vanguard Logistics Services continues to strengthen its position as the world's leading neutral ocean freight consolidator, building on recent regional expansions in Egypt, Turkey, India and Indonesia. "Expansion of the Vanguard-owned network with ILA is a further success of Vanguard's strategy to bring true end-to-end performance, visibility, control and compliance to customers, as a leading partner for LCL shipping," commented Charlie Brennan, chairman and CEO.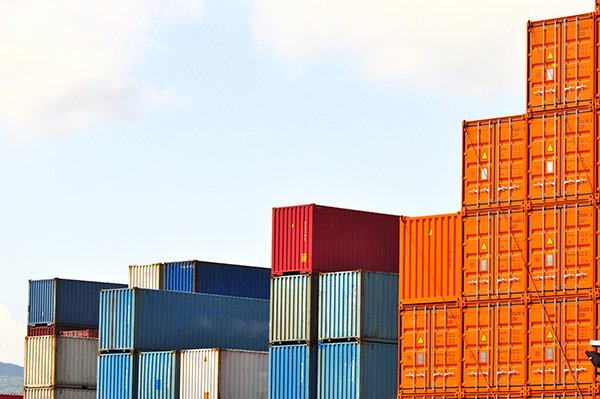 After more than 6 years of successful partnership, integration with Vanguard establishes ILA as the premier NVOCC in South Africa represented across the globe with a single operating network, brand and true end-to-end management. "Our customers will experience an expanded seamless and single-point access to trade lanes worldwide, with the superior network, service and NVOCC experience they have come to expect from ILA and Vanguard," added Rod Taylor, ILA managing director.
Expansion in this region exhibits Vanguard's dedication to develop the premier NVOCC network for our customers, with the benefits of service, compliance, expertise, financial strength and visibility that the largest owned network brings. It provides a platform for further expansion and partnerships within the African sub-continent, a region expected to be a growth engine for the Global economy in the near future. "We will continue to expand our network, offices, agents and solutions to serve our customers logistics needs and bring seamless access to LCL shipping globally," concluded Brennan.
Contacts:
Rod Taylor
Managing Director
International Liner Agencies
rod.taylor@ila.co.za
+27 31 001 8999
Graham Cousins
Chief Strategy Officer
Vanguard Logistics Services
graham.cousins@vanguardlogistics.com
+1 310 847 3000
About Vanguard Logistics Services
As one of the founders of the industry, Vanguard Logistics has been at the forefront of freight consolidators across the less than container load NVOCC landscape for more than 40 years. With the largest network of offices in the world, Vanguard's end-to-end service capability allows it to deliver the highest-performing, controlled, and compliant solutions to each step of its customers' freight needs with complete integration of its LCL-related services including trucking, inter-point intermodal (IPI), warehousing, information technology, and customs management.
The result is the largest neutral NVOCC consolidator in the world with more than 3,000 staff in over 90 offices and a presence across more than 100 countries, all providing customers with remarkable reliability, frequency, and peace of mind.
For further information visit www.vanguardlogistics.com
About International Liner Agencies
International Liner Agencies offers complete Non-Vessel Operating Common Carrier (NVOCC) and Liner Services to customers in and out of South Africa. Commencing services in 1995, operations have grown steadily to include North West Continent, United Kingdom, Pacific Rim Australia and the Far East. Headquartered in Johannesburg with additional offices in Durban and Cape Town – International Liner Agencies provides the greatest NVOCC network in South Africa with in excess of 40 direct weekly services to more than 500 origins and destinations.