FOR IMMEDIATE RELEASE
Vanguard Logistics Expands Operations in Southeastern U.S.
The leading worldwide freight consolidator brings best-in-class service to a high-growth market
Charleston, SC (August 12, 2015) – Vanguard Logistics Services is pleased to announce their expansion with the opening of a branch office in Charleston, South Carolina on April 6, 2015. The location provides coverage and support for their growing client base in the region.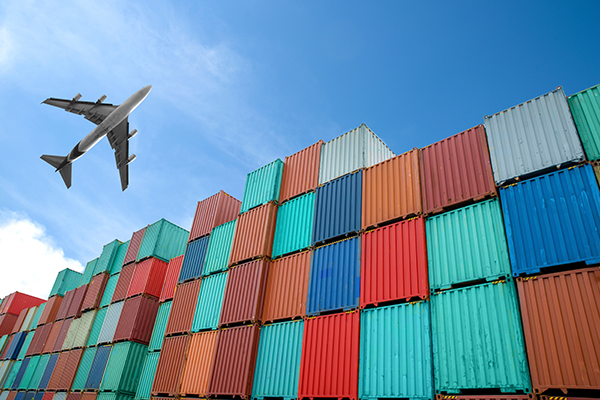 "The Port of Charleston is now among the top five fastest growing U.S. ports for imports, and our presence there is important to give customers the service level and local knowledge that they look for in a Neutral NVOCC. We continue to expand on our offerings of direct import LCL services into the South Atlantic from European, Mediterranean and Asia origins." commented Salvador Camaraza – Southeast Regional Vice President.
Angela Gaskins, Branch Manager in Charlotte, NC, will also manage the Charleston office. "Gaskins' extensive operational and management experience, coupled with her sales skills, will benefit our present and future customers," noted Camaraza.
"The Southeast is a strategic growth area for us and Charleston is critical to our growth strategy. We're already well positioned in the region with offices in Miami, Atlanta, and Charlotte, so the addition of our Charleston office gets us in another key market and closer to our customers in that area," commented Mike Meierkort – Regional Managing Director – North America.
The new Charleston office is in full operation and located at 3074 Ashley Phosphate Road, North Charleston, SC, 29418-8404. Contact the office by telephone at (843) 760-4191, or email chsimport@vanguardlogistics.com.
About Vanguard Logistics Services –
As one of the founders of the industry, Vanguard Logistics has been demonstrating for nearly 40 years what sets them at the forefront of freight consolidators across the less than container load NVOCC landscape. By offering a comprehensive, neutral global network of both owned and third party solution providers through a team of trusted global brands, they are actively transforming the logistics industry with unmatched service and schedule integrity through their LCL solutions.
With the largest network of offices in the world, Vanguard's end-to-end service capability allows them to anticipate and deliver the highest-performing, controlled, and compliant solutions to each step of their customers' freight needs with complete integration of their LCL-related services including trucking, inter point intermodal (IPI), warehousing, information technology, and customs management. Thanks to their seamless and expansive end-to-end service, they're proud to offer our customers the most direct shipments and fastest transit times available.
Vanguard Logistics also offers a full suite of ancillary services to support their customers, including warehousing and loading, IPI with air freight and co-sharing, FCL ocean freight, gateway solutions, customs assistance and extensive IT solutions, all of which add further integration with Vanguard's powerful network. The result is the largest neutral NVOCC in the world with more than 3,000 staff members in over 90 offices and a presence across more than 100 countries, all providing customers with remarkable reliability, frequency, and peace of mind.
If you would like more information about this topic, please contact Vanguard Logistics Services (USA) Inc. at (310) 847-3000 or by email at vlsmarcom@vanguardlogistics.com.
VANGUARD LOGISTICS SERVICES (USA), INC. provides, through its affiliated companies, ocean transportation to and from the United States and throughout the world. Vanguard Logistics Services (USA), Inc. is the cornerstone U.S. company, serving in its own name or its U.S. trade names Vanguard Logistics Services, Brennan International Transport, Conterm Consolidation Services, Direct Container Line, Ocean World Shipping, Ocean Express or as the local agent for the Vanguard Logistics Services (Hong Kong) Limited and Vanguard Logistics Services (Japan) Limited companies.